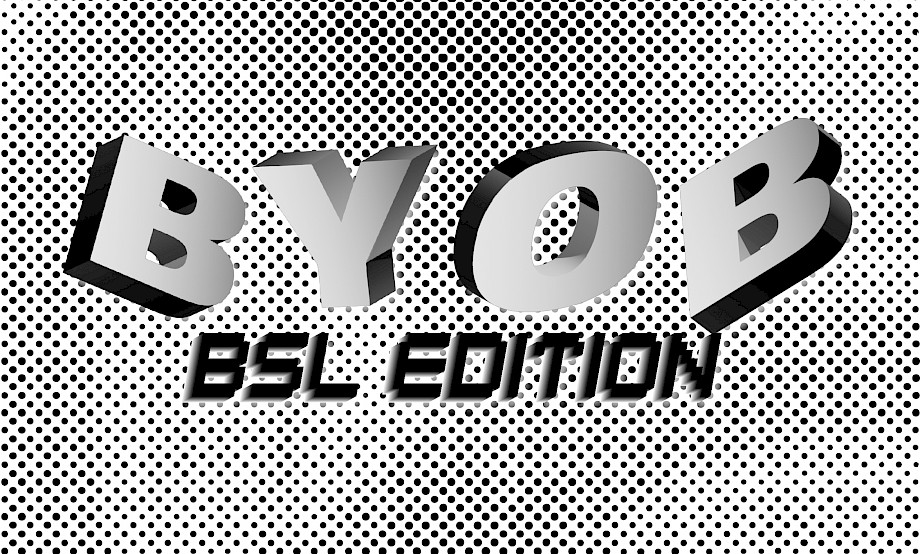 Call for video artists
19. August 2022
Deadline
September 1, 2022
BYOB BSL EDITION
Presented by HEK (Haus der Elektronischen Künste), Hochschule für Gestaltung und Kunst FHNW, Kunsthaus Baselland and iart. Curated by Benedikt Wyss. Vernissage with bar and DJ: Thu, September 29, 2022, 7pm.
Invitation
The video art salon BYOB BSL EDITION presents current video art to a broad public and offers a platform for mutual exchange. We would like to invite all artists living in or connected to the tri-national region of Basel to propose their own video work for BYOB Basel. Please contact us by September 1, 2022 via office[at]hek.ch with the following information:
Your name
Title of work, year
Technical specifications, duration
Short description of your work (max. 500 characters)
3 video stills
BYOB IS DYI: The acronym BYOB usually stands for "bring your own bottle" on invitations and appeals to the self-initiative of the invited guests. Accordingly, artists are concerned for the material needed to present their work themselves. In the TransBona hall, we provide a basic structure of projection surfaces that can be used in collaboration with the curator and the technical team, as well as in mindful neighborliness with the other artists. BYOB IS OPEN TO ALL possible artistic approaches. In view of the limited space, a selection is required.
Participation is rewarded with 250 CHF.
Initiated by artist Rafaël Rozendaal (*1980, lives and works in New York), the open-source exhibition format BYOB (Bring Your Own Beamer) is dedicated to experimenting with video projection. Since 2010 (premiere in Berlin), hundreds of BYOB events have been realized worldwide to date. In 2013, the HEK organized the first BYOB in German-speaking Switzerland in its future museum premises. Because Basel's Dreispitz site is in permanent transformation, BYOB Basel 2022 will take place in the TransBona Hall, fittingly across from the construction site of the future Kunsthaus Baselland. byobworldwide.com/